Electric Tiki presents a very special tribute to one of America's greatest icons, the Lone Ranger. Generations of fans have come to love the adventures of the original masked avenger and his faithful ally, Tonto.
At approximately 12" tall, the Lone Ranger stands heroically atop a detailed rock base, guns drawn, ready for action. The logo has been meticulously sculpted into the rock surface and each silver bullet (28 of 'em), buckle and stud has been individually painted. Authentically detailed and a must for all Lone Ranger fans young and old. Each statue comes hand painted, ready to display. This extra special edition is strictly limited to 1500 pieces. Officially licensed, includes Certificate of Authenticity and comes in a special decorated collector box! Designed and sculpted by Ruben Procopio. SRP of $150.

Electric Tiki is also planning a retro-version in his red shirt, black scarf/pants as a San Diego Comic Con exclusive. We will also be offering part of this special edition via our web site for those who can't make it to San Diego.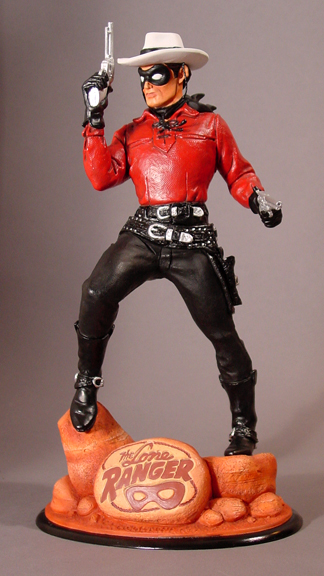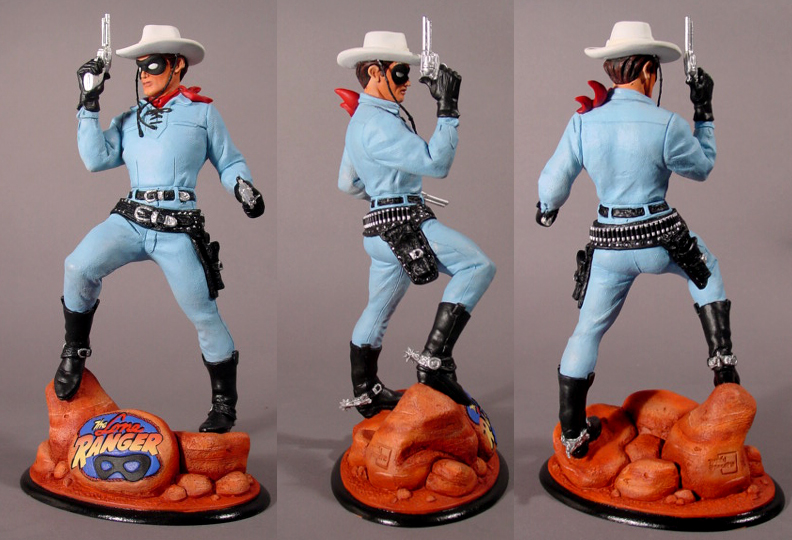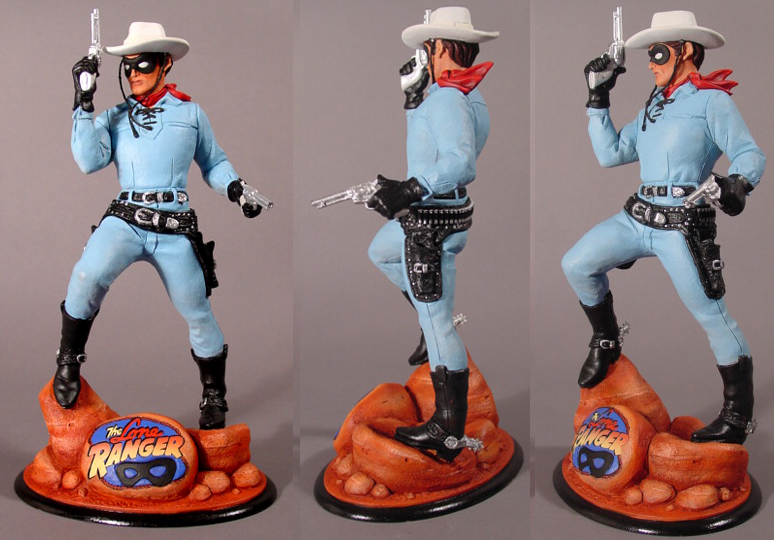 THE LONE RANGER TM & © 2004 Classic Media, Inc.